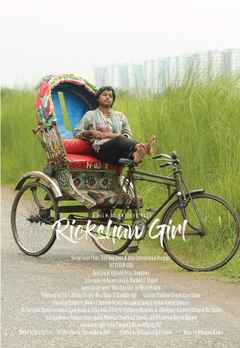 BEST KEPT SECRET - Overlooked Challenging Film Gems
Director Amitabh Reza Chowdhury for Rickshaw Girl
"When I am making films , I never think about how people will perceive it or the awards that may come. The pleasure of making films is in playing with light and shadow, and creating emotion out of it . But whenever an award comes my way, it gives me inspiration for creating more cinema . Rickshawgirl is not just a film for me, it's my journey to understand and celebrate the multitude of courageous and resilient Bangladeshi girls who fight for a dignified survival everyday. Thank you Jury board for this appreciation. Thank you, my beautiful Naima ,Novera Rahman, my producers and team for riding with me in the Rickshawgirl journey."
Amitabh Reza Chowdhury
Film director
BEST ENSEMBLE CAST
Directress Gina Prince-Blythwood for The Woman King

"On behalf of our extraordinary ensemble, thank you for honoring us with THE WOMEN FILM CRITICS CIRCLE PAULINE KAEL JURY AWARD 2022 for BEST ENSEMBLE CAST. This is a group of artists who all share the desire to be great, and that fostered an incredible set dynamic. Their passion to honor these real-life warriors, and their love and respect for each other fueled their inspiring work. They showed up for each other and it was profound to witness."
BEST DOCUMENTARY
Directresses Tina Lessin, Emma Pildes For The Janes
"We give thanks to the Women Film Critics Circle for recognizing "The Janes" with this honor. As women and as filmmakers, the
story of Jane reinforced for us the power of decency, sisterhood and resistance. We hope that the film inspires audiences to join the fight to restore equitable access to safe abortion care for tens of millions who have had this fundamental right taken away." –Tia Lessin & Emma Pildes