'Criticism is the only thing that stands between the audience and advertising.' - Pauline Kael
BEST FEMALE ACTION HEROES
Cynthia Erivo, Harriet
Runner-Up: Keira Knightley, Official Secrets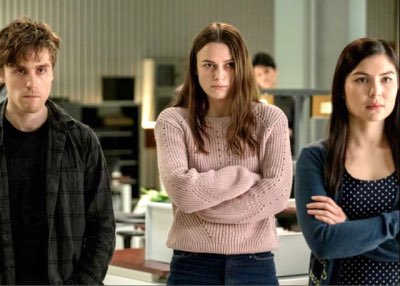 THE INVISIBLE WOMAN AWARD [Supporting performance by a woman whose exceptional impact on the film dramatically, socially or historically, has been ignored]
Janelle Monae, Harriet
Runner-Up: Anna Paquin, The Irishman
Penny Fleck, Joker - Directed by Todd Phillips
WFCC HALL OF SHAME [Individual Member Picks]
*Hustlers - This was NOT a female empowering film as it was billed to be. But rather an eye candy vehicle for men to watch Jennifer Lopez show off her butt and pole dancing skills.
*Vita & Virginia: For portraying Virginia Woolf as a waif instead of a force of nature.
*Roger Ailes: A monster, who this year was especially exposed for his monstrosity both on film in Bombshell, and on television in The Loudest Voice.

*Luc Besson: Who has been officially charged with sexual assault by at least nine women. The actions not only affected the lives of the women assaulted, but also all the people associated with his latest film, Anna.
*John Krasinski: The actor brags about soliciting CIA instructions for his macho 'thank you to the CIA every day' role as 'Next Stop Venezuela' Jack Ryan, in that repugnant propaganda infomercial for US imperialism's neo-Monroe Doctrine assault on Latin America.