The Women Film Critics Circle Awards 2015
The Women Film Critics Circle
is an association of sixty-five women film critics and scholars from around the country and internationally, who are involved in print, radio, online and TV broadcast media. We came together in 2004 to form the first women critics organization in the United States, in the belief that women's perspectives and voices in film criticism need to be recognized fully.
WOMEN FILM CRITICS CIRCLE AWARDS 2015
BEST MOVIE ABOUT WOMEN
Suffragette

BEST MOVIE BY A WOMAN
Suffragette

BEST WOMAN STORYTELLER [Screenwriting Award]
Carol:
Phyllis Nagy

BEST ACTRESS
Carey Mulligan: Suffragette

BEST ACTOR
Eddie Redmayne: The Danish Girl

BEST YOUNG ACTRESS
Brie Larson: Room
BEST COMEDIC ACTRESS
Amy Schumer: Trainwreck

BEST FOREIGN FILM BY OR ABOUT WOMEN
The Second Mother
BEST FEMALE IMAGES IN A MOVIE
Suffragette
WORST FEMALE IMAGES IN A MOVIE
Jurassic World

BEST MALE IMAGES IN A MOVIE
Bridge Of Spies

WORST MALE IMAGES IN A MOVIE
Steve Jobs
BEST DOCUMENTARY BY OR ABOUT WOMEN
Amy
BEST SCREEN COUPLE
TIE:
45 Years: Charlotte Rampling and Tom Courtenay
Room:
Brie Larson and Jason Tremblay
BEST THEATRICALLY UNRELEASED MOVIE BY OR ABOUT WOMEN
Bessie

BEST EQUALITY OF THE SEXES
Mad Max: Fury Road

BEST ANIMATED FEMALE
Joy, Amy Poehler: Inside Out
BEST FAMILY FILM
Inside Out

WOMEN'S WORK/BEST ENSEMBLE
Suffragette


*SPECIAL MENTION AWARDS*
COURAGE IN FILMMAKING
Sarah Gavron: Suffragette

*ADRIENNE SHELLY AWARD:
A film that most passionately opposes violence against women
He Named Me Malala

*JOSEPHINE BAKER AWARD:
For best expressing the woman of color experience in America
What Happened, Miss Simone?

*KAREN MORLEY AWARD:
For best exemplifying a woman's place in history or society, and a courageous search for identity
Suffragette
ACTING AND ACTIVISM AWARD
Olivia Wilde:
For her work with Save The Children, ACLU, and Artists For Peace. And her support for holistic organic causes needed for the sustenance of every community.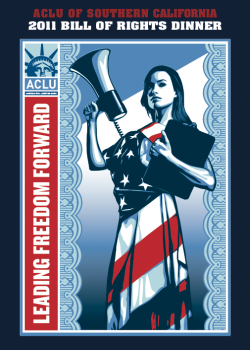 LIFETIME ACHIEVEMENT AWARD:
Lily Tomlin
COURAGE IN ACTING:
[Taking on unconventional roles that radically redefine the images of women on screen]
Brie Larson: Room
BEST FEMALE ACTION STAR
Charlize Theron, Mad Max: Fury Road
THE INVISIBLE WOMAN AWARD:
[Performance by a woman whose exceptional impact on the film dramatically, socially or historically, has been ignored]
Alicia Vikander; The Danish Girl
MOMMIE DEAREST WORST SCREEN MOM OF THE YEAR AWARD:
Cate Blanchett: Cinderella
JUST KIDDING AWARDS
[Individual Picks]
*Thrown Under The Bus Award:
Girlhood. Goes to the talented cast and team of Girlhood for being made invisible (again) during awards season. Hmm, we wonder why??
Runners-Up:
Effie Gray
The Book Of Negroes
The Keeping Room
*Best Female Images:
Fifty Shades Of Grey
*Best Equality Of The Sexes:
Leonardo DiCaprio and that Female Bear on top.
*Bond Embracing Maturity Award:
James Bond fully embracing mature actresses by casting Monica Bellucci as the oldest Bond Girl, by featuring her on screen for exactly seven minutes.
**ADRIENNE SHELLY AWARD:
Adrienne Shelly was a promising actress and filmmaker who was brutally strangled in her apartment in 2006 at the age of forty by a construction worker in the building, after she complained about noise. Her killer tried to cover up his crime by hanging her from a shower rack in her bathroom, to make it look like a suicide. He later confessed that he was having a "bad day." Shelly, who left behind a baby daughter, had just completed her film Waitress, which she also starred in, and which was honored at Sundance after her death.

**JOSEPHINE BAKER AWARD:
The daughter of a laundress and a musician, Baker overcame being born black, female and poor, and marriage at age fifteen, to become an internationally acclaimed legendary performer, starring in the films Princess Tam Tam, Moulin Rouge and Zou Zou. She also survived the race riots in East St. Louis, Illinois as a child, and later expatriated to France to escape US racism. After participating heroically in the underground French Resistance during WWII, Baker returned to the US where she was a crusader for racial equality. Her activism led to attacks against her by reporter Walter Winchell who denounced her as a communist, leading her to wage a battle against him. Baker was instrumental in ending segregation in many theaters and clubs, where she refused to perform unless integration was implemented.
**KAREN MORLEY AWARD:
Karen Morley was a promising Hollywood star in the 1930s, in such films as Mata Hari and Our Daily Bread. She was driven out of Hollywood for her leftist political convictions by the Blacklist and for refusing to testify against other actors, while Robert Taylor and Sterling Hayden were informants against her. And also for daring to have a child and become a mother, unacceptable for female stars in those days. Morley maintained her militant political activism for the rest of her life, running for Lieutenant Governor on the American Labor Party ticket in 1954. She passed away in 2003, unrepentant to the end, at the age of 93.
CONTACT:
Criticalwomen@gmail.com